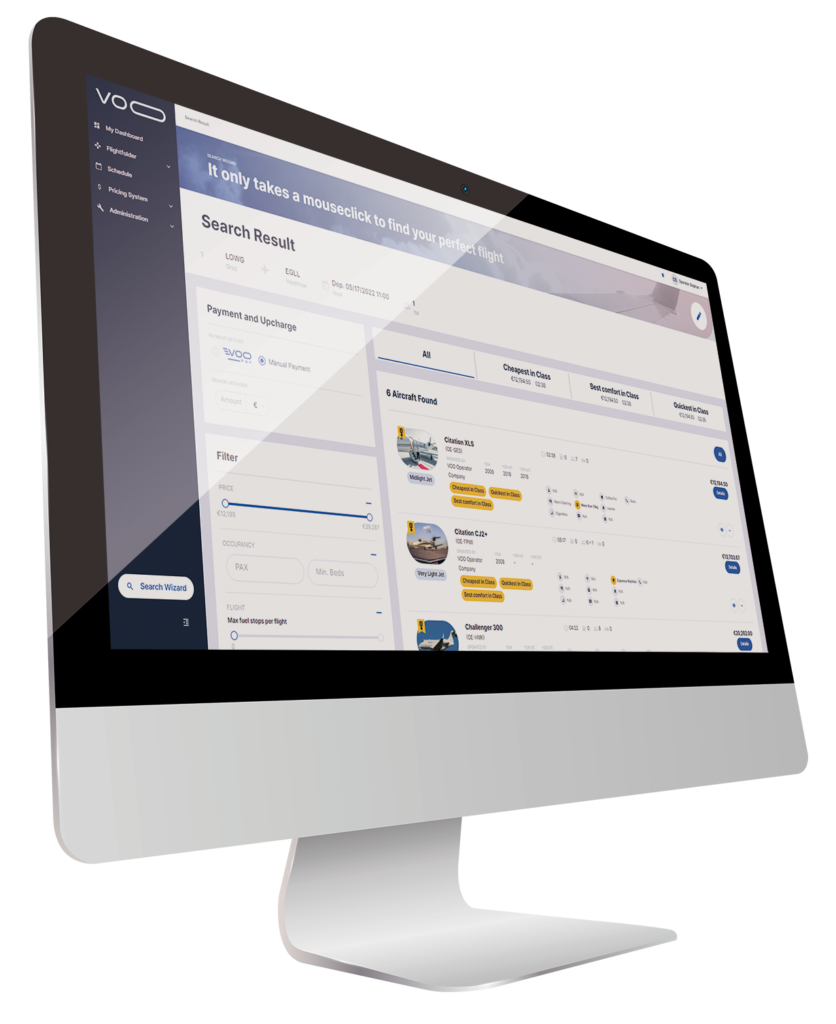 ONBOARDING HAS STARTED
Come on board and enjoy the benefits of the first digital B2B marketplace for private jet charter flights.
We are setting up the very first aircraft on VOO to guarantee an optimal onboarding experience and presence on the platform. As a first VOOuser, you will get personal support from our development and sales team during the whole onboarding process.
If you have any questions regarding onboarding, please contact the sales team directly.
Contact sales team